Every item in the pin tree with a circle after the name can be added to a pin board.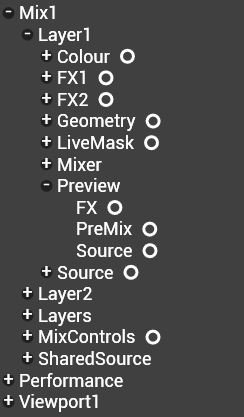 To add it, click into the circle and drag it into the pin board to the desired location.
Elements on the pin board can be moved, resized and deleted when the pin board is unlocked.
To unlock the pin board, click the lock in the bottom left corner of Zookeeper.

Each pin Item now will show four buttons to modify it: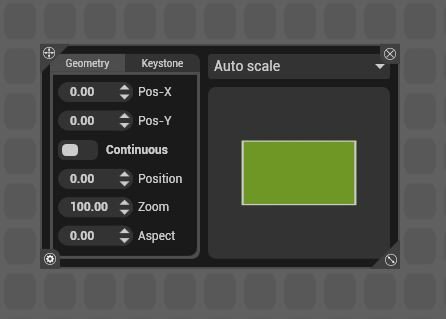 Deletes the pin board item

Click and drag to move the pin board item around the layout

Click and drag to make the item larger or smaller. Many controls have a minimum size.

Click to show the item's settings.
Pin Item Settings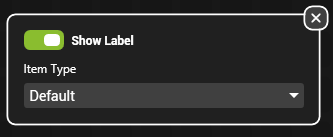 Show Label
Displays the pin name of the item.
Item Type
Switches between different options for the pin item based on what the item is. For example Float Pins can be shown as sliders or dials. Some items such as the layer selector has options on how many mixes to show. .
Feedback
Thanks for your feedback.