The startup behaviour of Zookeeper can be edited to open into a default window or to disable editing of Pinboards.
Starting up into a specific layout
Zookeeper can be set to go to a specific layout on startup with arguments that are added to the launch shortcut.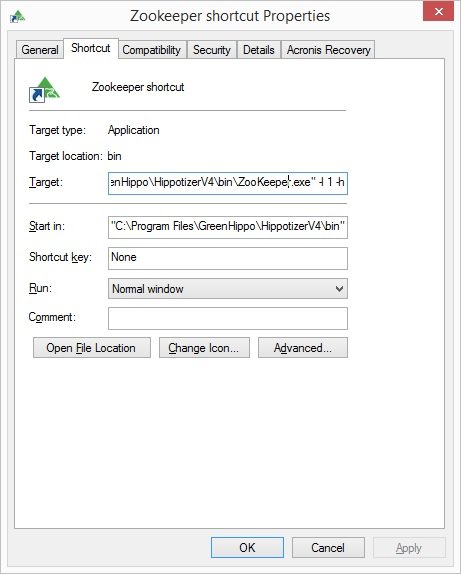 Launch Zookeeper into a specific Pinboard
Add -l 1 to launch into the 1st layout of the 1st bank. Each bank has 25 layouts so to launch into layout 1 of bank 2, use: -l 26
Note: The precise syntax is a hyphen and then lowercase letter "L"
Launch Zookeeper without the ability to edit pinboards or navigate to new pages
Add -h to the launch short cut to hide the navigation bar of Zookeeper. Navigation Keyboard shortcuts will also be disabled.
Feedback
Thanks for your feedback.