When the system is running and playing video, the Output manager's settings can be viewed but not edited. In order to make changes in Output Manager, press the configure button.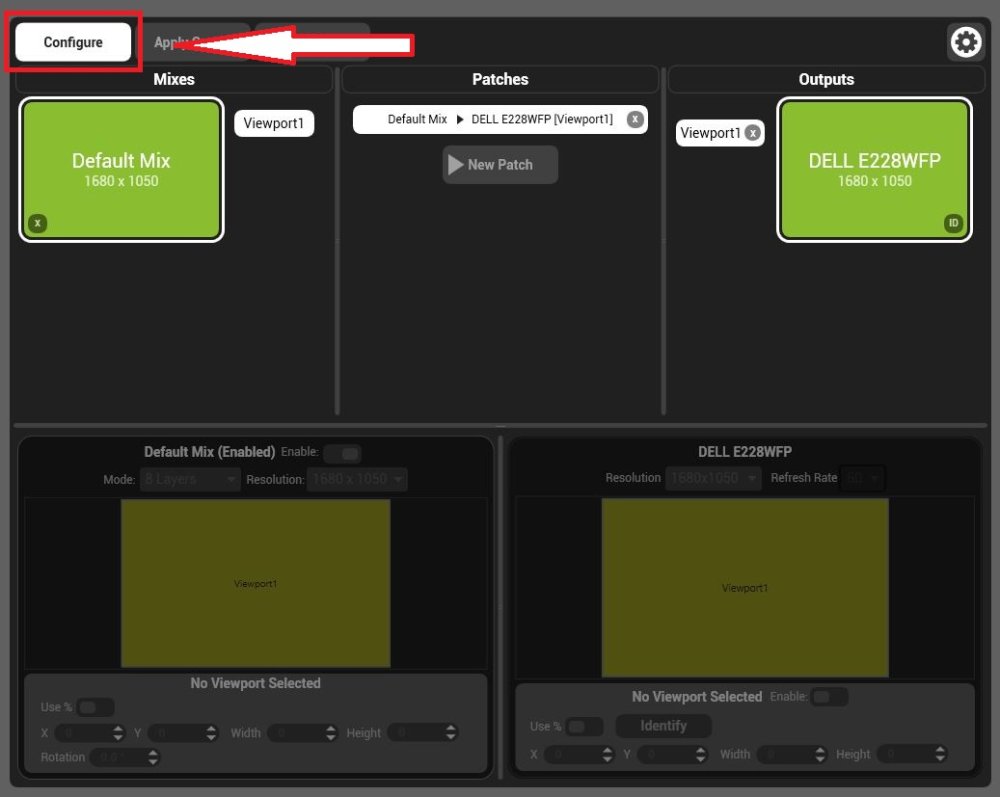 All detected outputs will display a purple test grid while viewports will appear as black test grids.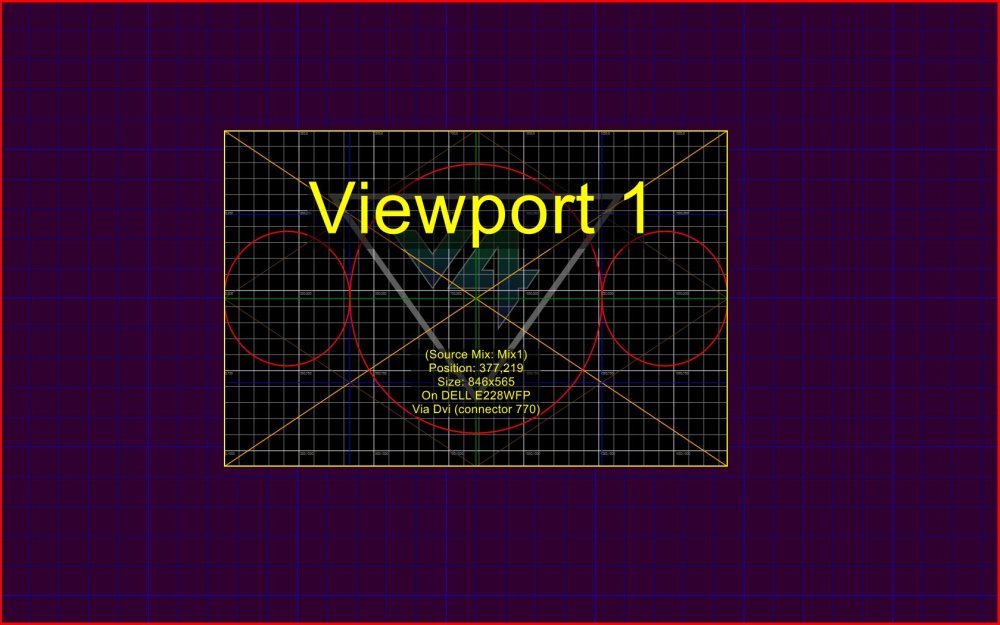 To send a mix to an output; add a mix, select it, then click the target output and press New Patch.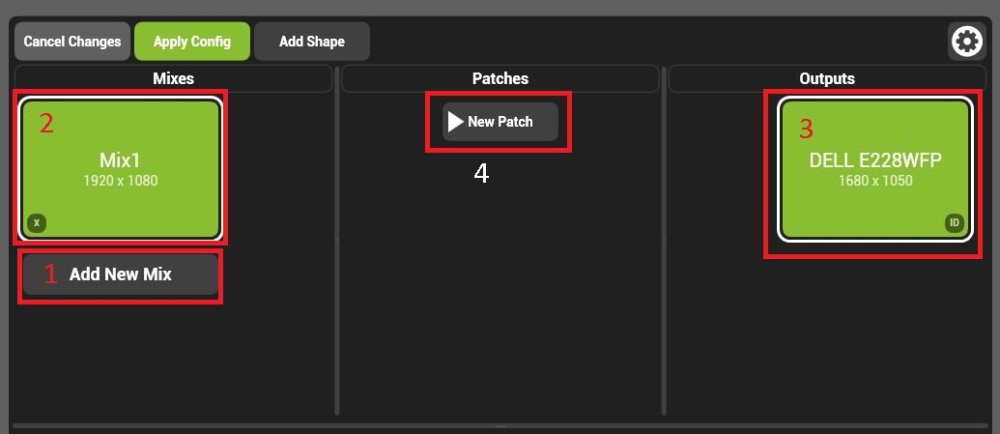 By Default, a new mix will be created with the resolution of the output and the viewport will send the whole mix to the whole output.
Pressing the apply config button now will save these changes and start the rendering engine.
Feedback
Thanks for your feedback.