It is important to ensure that Hippotizer is given full access to the network by Windows firewalls.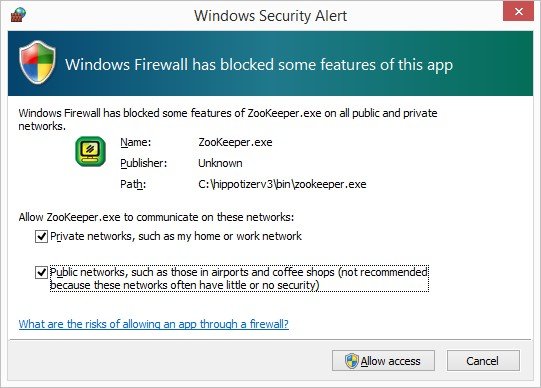 Ensure all Hippotizer applications are allowed on both Public and Private networks.
Hippotizer sends and receives data over the network relying on a mixture of TCP and UDP data. In order for this to work, Firewalls must allow data through certain ports:
Hippo Launch
Port 9009
Hippotizer Engine and Zookeeper
Port 6091, 6092
MongoDB
Port 27017
Feedback
Thanks for your feedback.