Many Hippotizer system have the ability to use an external Genlock signal in order to ensure the vertical refresh occurs in sync across multiple systems.
Note: Genlock synchronises the vertical refresh only; synchronising frame playback is handled by timecode.
Genlock can be taken from an external source, refereed to has house sync or a display output can be used as a source. Where multiple systems are being used an external sync source must be used.
House Sync
The Genlock input on Hippotizer can use many signals for sync including:
Black Burst
Tri-Level
SD/HD/3G

SDI

signals.
To configure Genlock, navigate to the Firepro Control Centre by right clicking on the desktop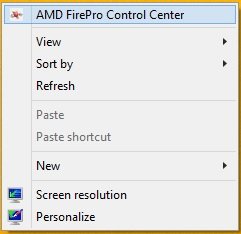 Navigate to the Sync settings in the Firepro tab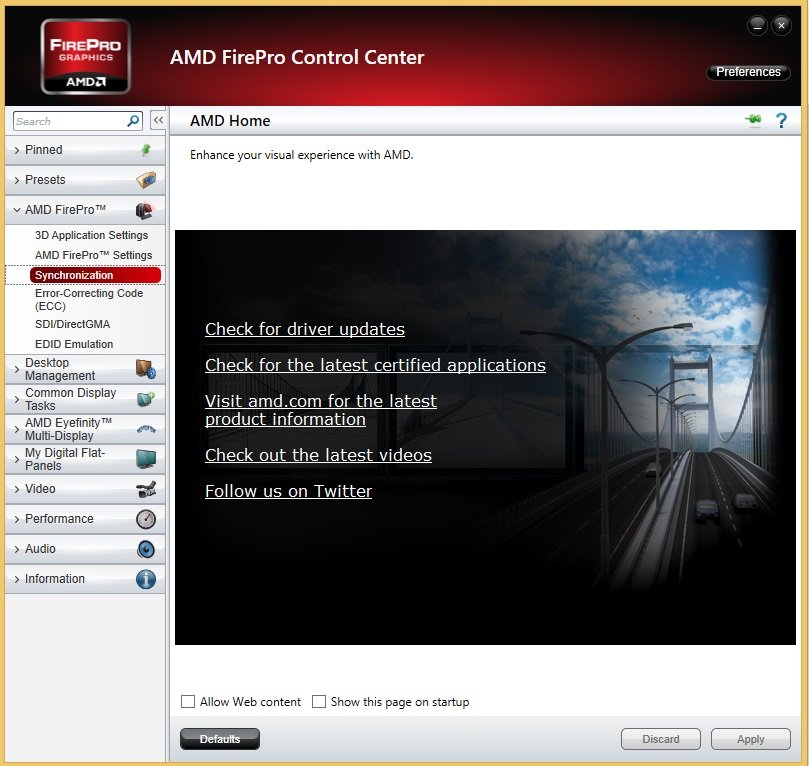 The Sync window shows all attached displays and house sync (if present).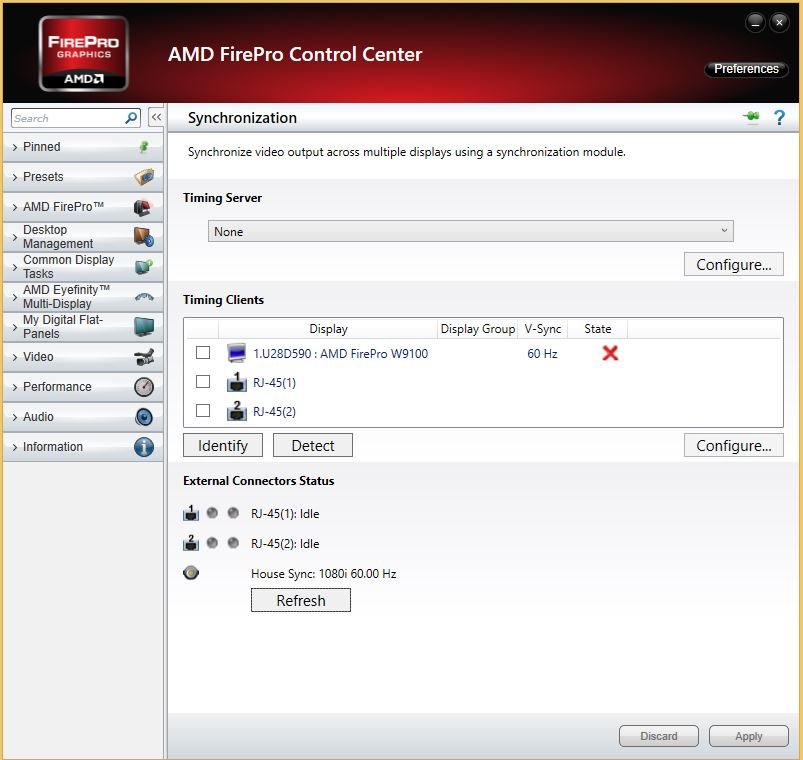 To set sync, in the timing server drop down menu select a display and press configure.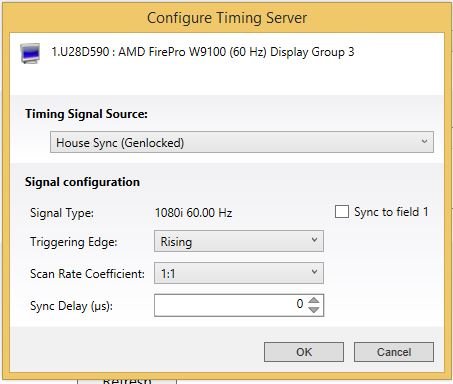 Set the timing source to either house sync or the display and press ok.
The timing server should now show a green check.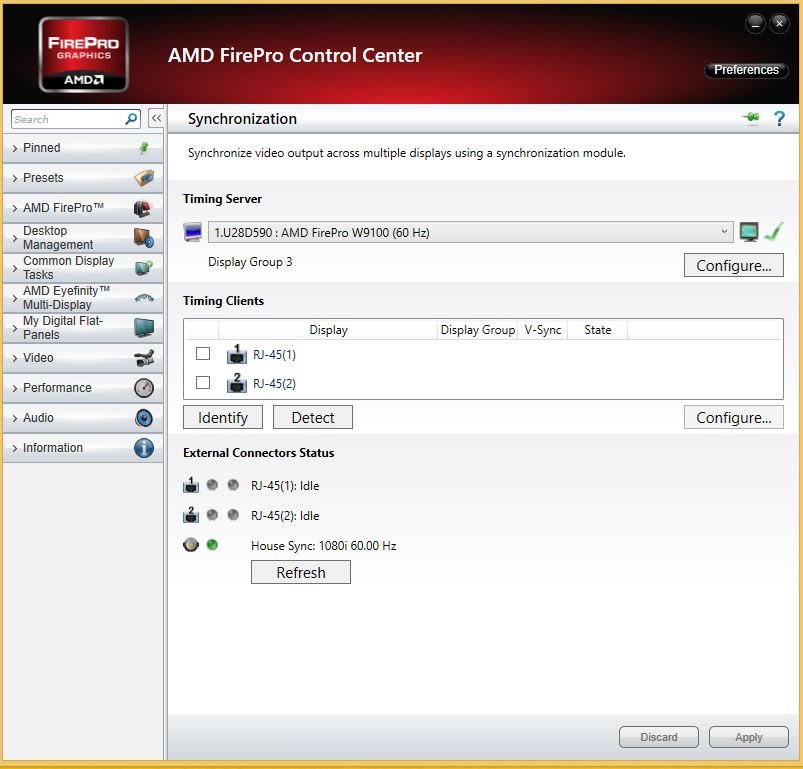 To add displays to sync to the timing server tick the box next to them and press apply.
Note: It is common to have a long pause (up to a minute) after pressing apply while the catalyst window will be unresponsive. Please wait until it responds again before closing it.
Only displays that have identical resolutions and EDIDs can be synced together. It is strongly advised to emulate the same EDID on displays to be Genlocked. Information on EDID emulation can be found here.
Feedback
Thanks for your feedback.