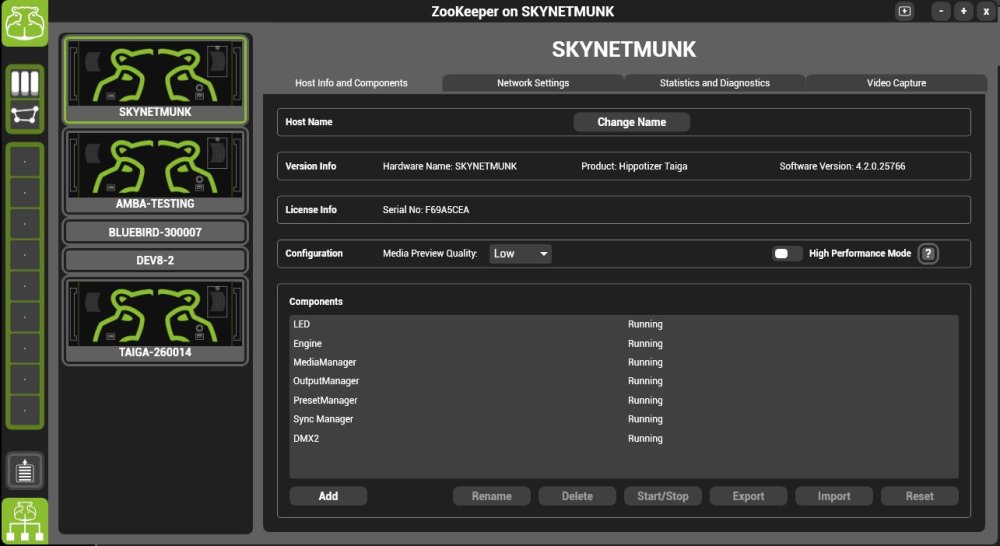 Zookeeper naturally uses some of the resources of a Hippotizer system. The performance impact of Zookeeper can be reduced by disabling previews and using High Performance Mode.
Disable Previews
Rendering previews can cause occasional 'hicks' on the output of a system, especially when they are under significant load. Setting the media preview quality to off will improve this.
Previews must be disabled on each host to be effective.
Note: If there are no Zookeeper instances on a network, previews are disabled automatically.
High Performance Mode
For situations with higher workloads and larger texture sizes (4K and above) it will also improve playback to enable High Performance Mode. This disables previews and also shuts down a texture sharing sub-system. When high performance mode is enabled, the Visualizer will not work.
Feedback
Thanks for your feedback.