Hippotizer V4 uses a software based Licensing system. Under normal circumstances there is no user action required; the license is not affected by changes to the Hippotizer software or a system restore.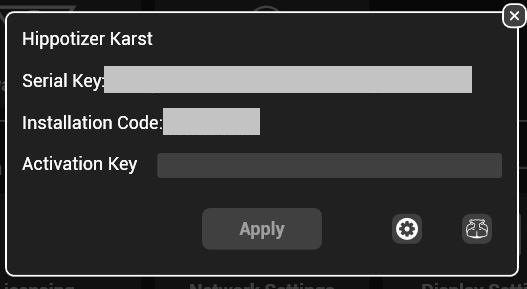 If required, Green Hippo may ask to see the Licensing diagnostics window which is accessed by pressing the settings cog in the licensing window.
Feedback
Thanks for your feedback.