When setting up the Output Manager there are several different resolutions to consider:
Mix Resolution
Input Viewport Resolution
Output Viewport Resolution
Output Resolution
Mix Resolution
The Mix resolution is the pixel size of the layer mixer; where media layers are composited. Every mix has an independent layer mixer and can have different resolutions.. Each media layer will automatically take the resolution of the clip it is playing, however that will then be scaled by the layer mixer according to the mix resolution.
Input Viewport Resolution
The input viewport is the window through which the viewport samples the mix. The input viewport is usually set to match the resolution of the output it is associated with. A common exception would be where an output splitter (such as Datapath FX-4) is used.
Output Viewport Resolution
The output viewport dictates where on a physical output the viewport is displayed. On a simple display, the viewport may fill the entire output. Where a splitter is used, several viewports would be placed on an output.
The resolution of an output viewport is dictated by the physical output itself; normally it is set to the whole output, or a portion of the output based on a video splitter.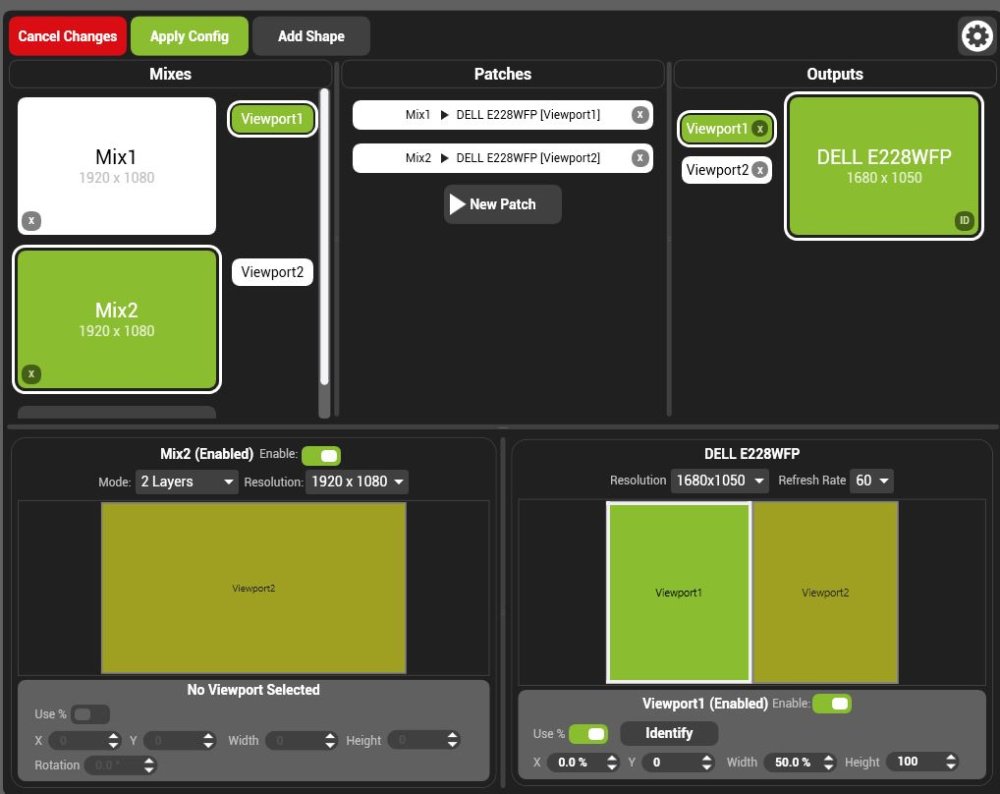 Feedback
Thanks for your feedback.