Hippotizer V4 supports many Timecode standards, including 29.97

FPS

Non Drop-Frame (
NDF

) a "Non real-time" time code format.

29.97 Non Drop Frame is a somewhat archaic standard that for legacy reasons differs from the time it is meant to represent. Unless there is a specific reason to use this format, we strongly advise using another more common standard of timecode.

In 29.97 NDF, the time and the timecode differ by 1.8 frames of video per minute, which equates to a drift of 3.6 seconds per hour. This means that timecode of 01:00:00:00 equals a time of 01:00:03:18.

Hippotizer's media player uses time to know which frame of video to play, this requires all timecode to be converted to time. Under normal circumstances, these two values are identical, meaning it does not matter which value is displayed or controlled. 29.97 NDF however breaks this convention, making it very important to know where time and timecode is used in Hippotizer.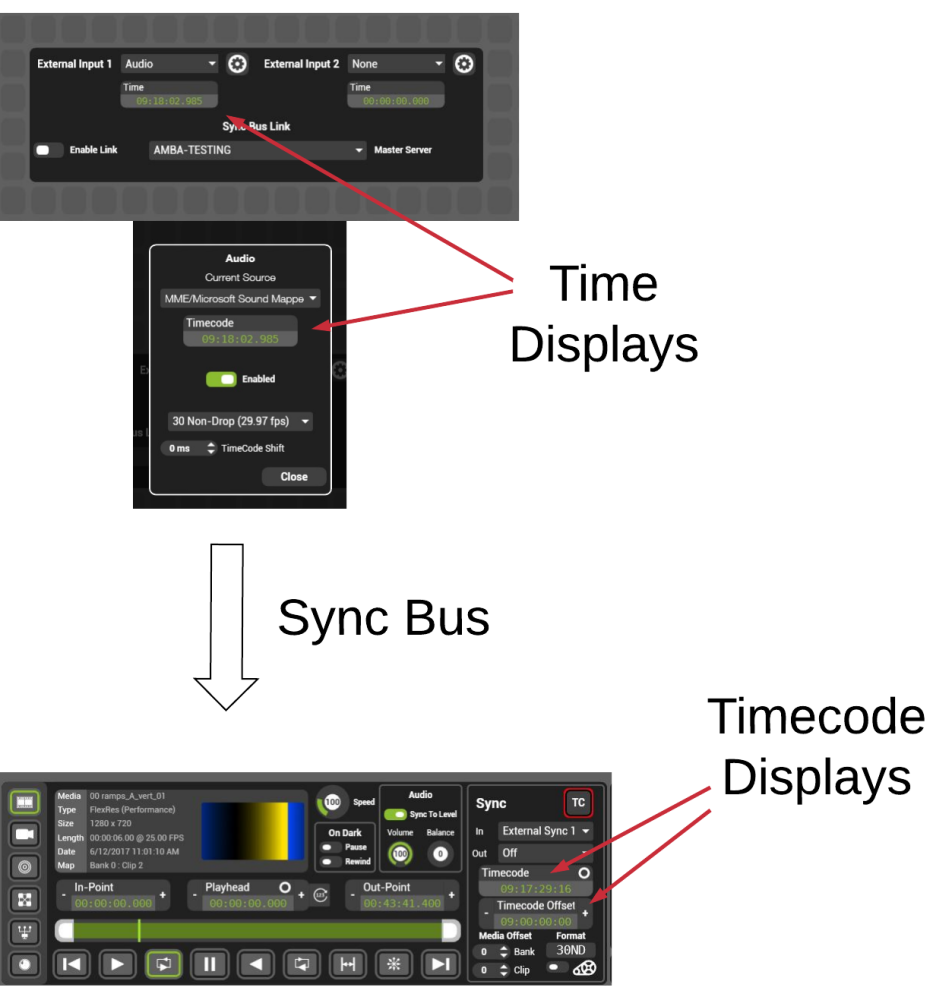 Sync manager receives the timecode signal and will convert it to time, displaying it as time in the Sync manager interface and detailed views.
The time signal then travels to media player(s) over a sync bus, which also displays in time.
The Media Player then converts it back into timecode so it can be correctly edited and viewed. The timecode offset control also displays timecode.
The timecode offset pins work in timecode.
This mixture of time and timecode means that for 29.97 NDF it is normal to see slightly different numbers in each interface depend on where in the signal flow you are.
Feedback
Thanks for your feedback.