The Layouts and custom pinboards of Zookeeper can be saved and imported. This is accessed from the settings menu in Zookeeper's main page: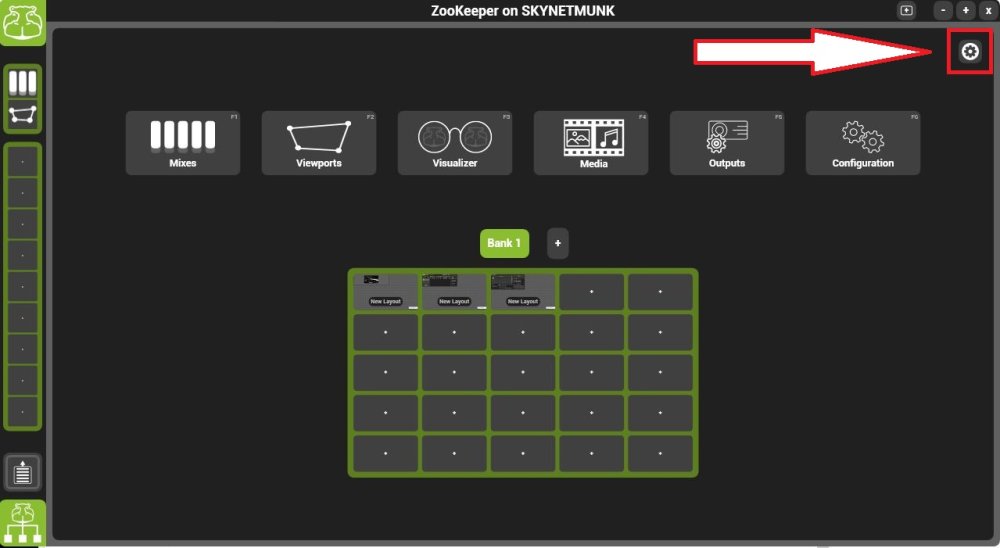 This opens Zookeeper's advanced menu: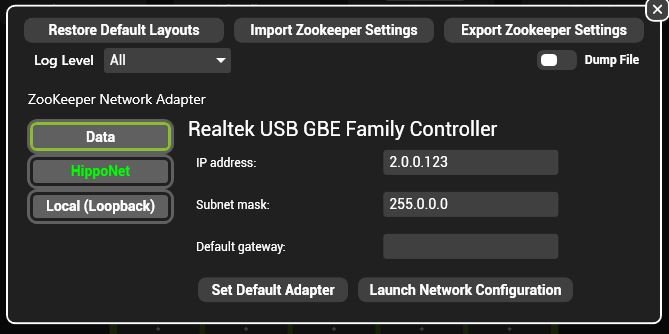 Restore Default Layouts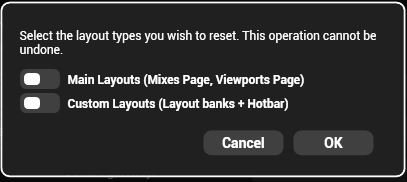 Main Layouts:
Resets the Mixes and Viewports page to the default state
Custom Layouts
Deletes all user created layouts
Import Zookeeper Settings
Loads layouts from a specified file.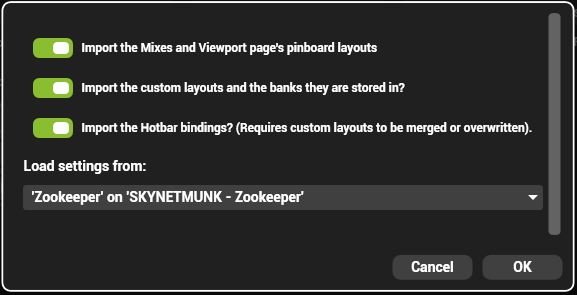 Import the mixes and viewports
Overwrites the mixes and viewports pages
Import custom pinboards
All custom layouts will be imported, overwriting the existing ones.
Import Hotbar bindings
Imports the associations of layouts to the quick access tab
Load Settings from
Choose the zookeeper to load from. Most often there is only one option
Remapping Components
Each component item in zookeeper is associated with a specific host on the network. If that host is not present on import, it must be remapped.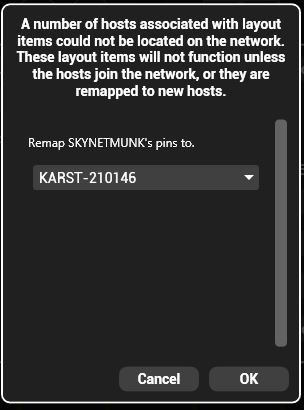 Choose the hosts that replacing those that are missing.
Feedback
Thanks for your feedback.