Screen Warp Manager is Hippotizer's blending and warping system
Note:

SHAPE

has a warping and blending system for use with

SHAPE

Viewports.
Screen Warp is a component that does not run by default; it must be started before use.
More information on starting a component can be found here.
Basic Layout
Screen Warp is made up of two parts: the warp editor and viewport controls.
Warp Editor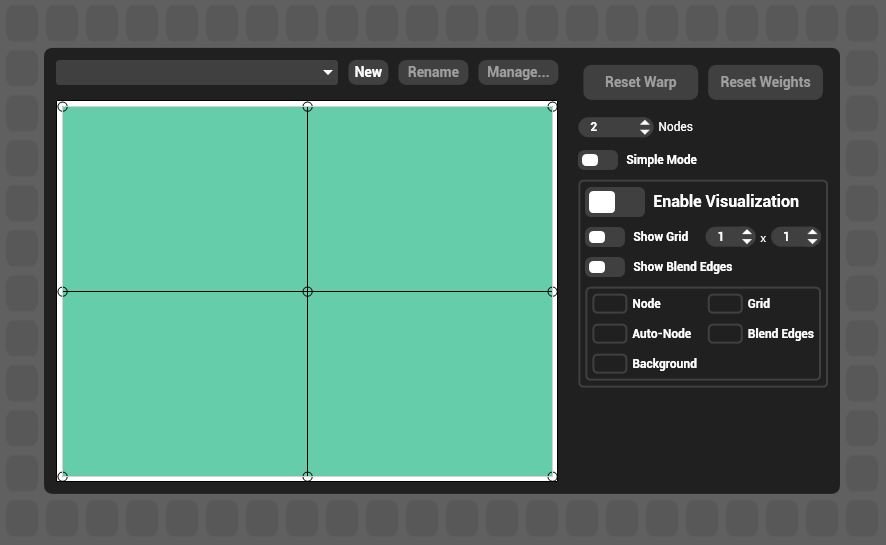 The warp editor is where warps are created and edited.
Viewport Controls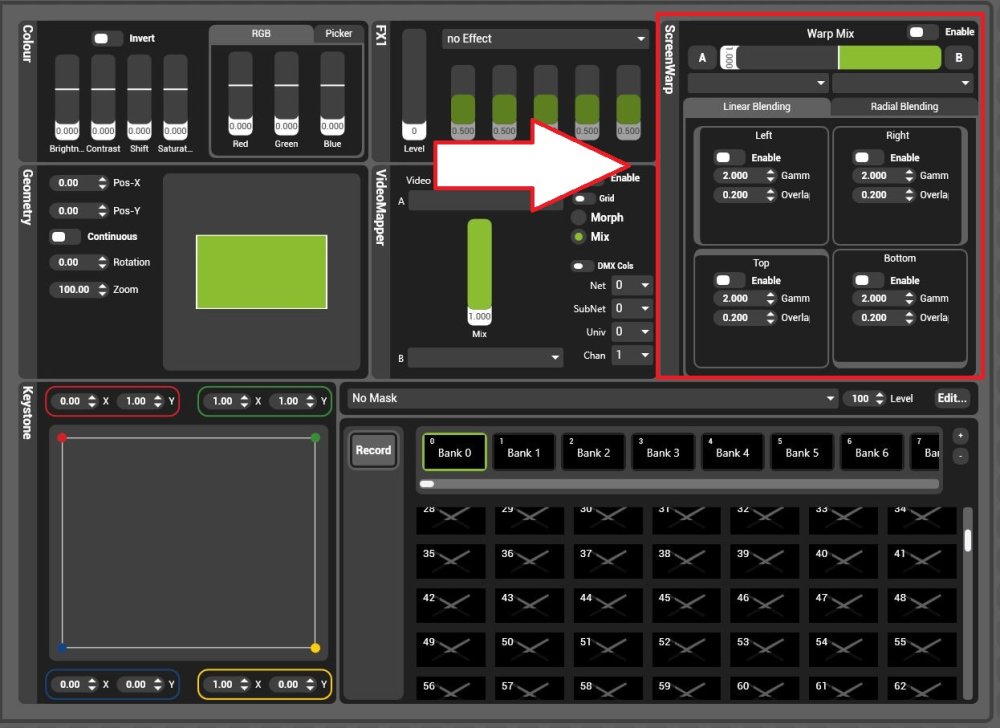 Each warp can be assigned to one or more Viewports. The viewport controls also contain blending controls enabling square and radial blending.
Feedback
Thanks for your feedback.