All Hippotizer Components can be exported or imported from a single interface in HippoLaunch.
To access this, go to the Import/Export tab in HippoLaunch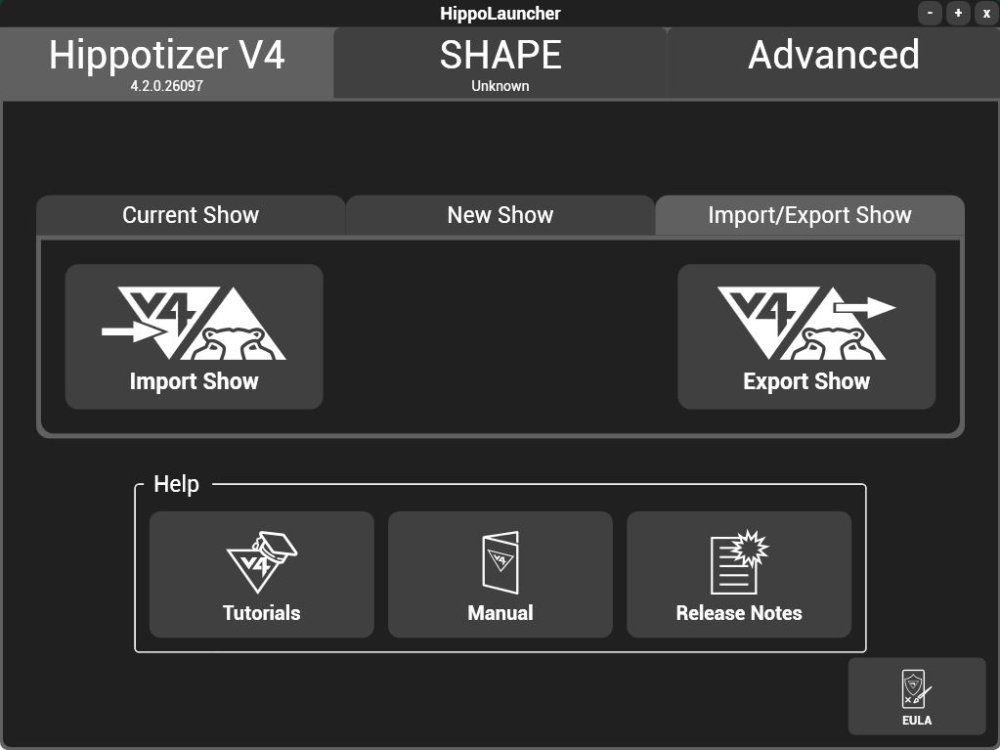 Import Show
Import show starts and loads all components from a folder at once.
Individual components can also be imported through the component import in Zookeeper's configuration.
Saving and Loading Components from Zookeeper
Selecting import show will shut down Zookeeper (if it is running) and launch ask for the directory containing the show.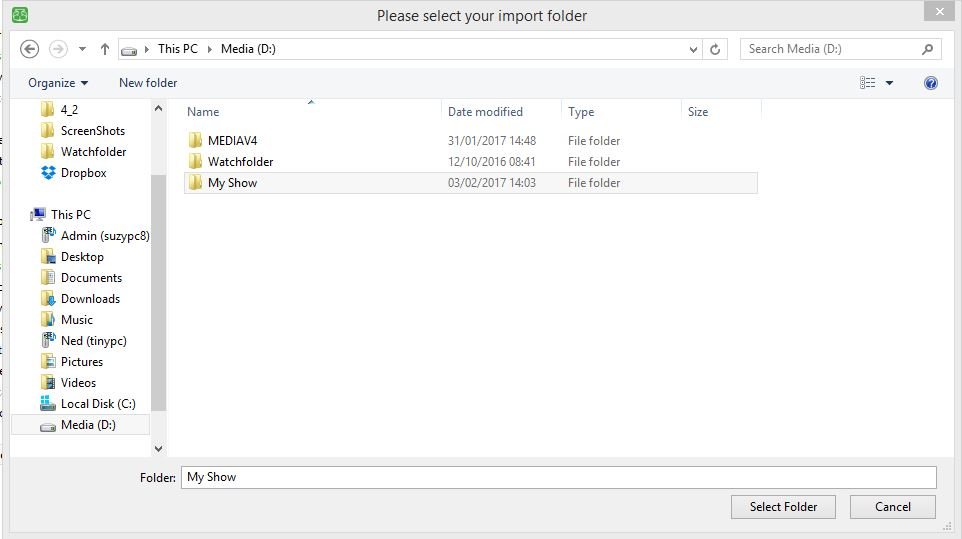 Shows are a collection of component exports in a folder. Importing the folder is the same as importing each component separately.
Export Show
A show can be exported from HippoLaunch or from the component settings of Zookeeper.
Saving and Loading Components from Zookeeper
To Export Show:


Close Zookeeper
In Hippolaunch choose export show
Select Which components to export
Choose the destination folder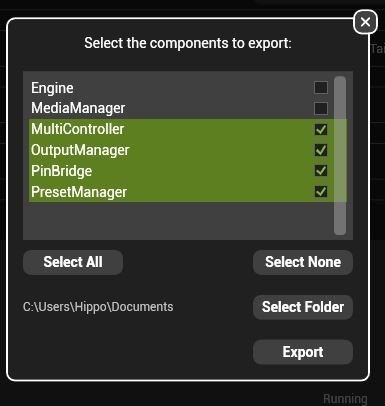 Note: Media Manager exports can be very large and take significant time to export. Take care there is enough space on the target drive for a media manager export.
Feedback
Thanks for your feedback.