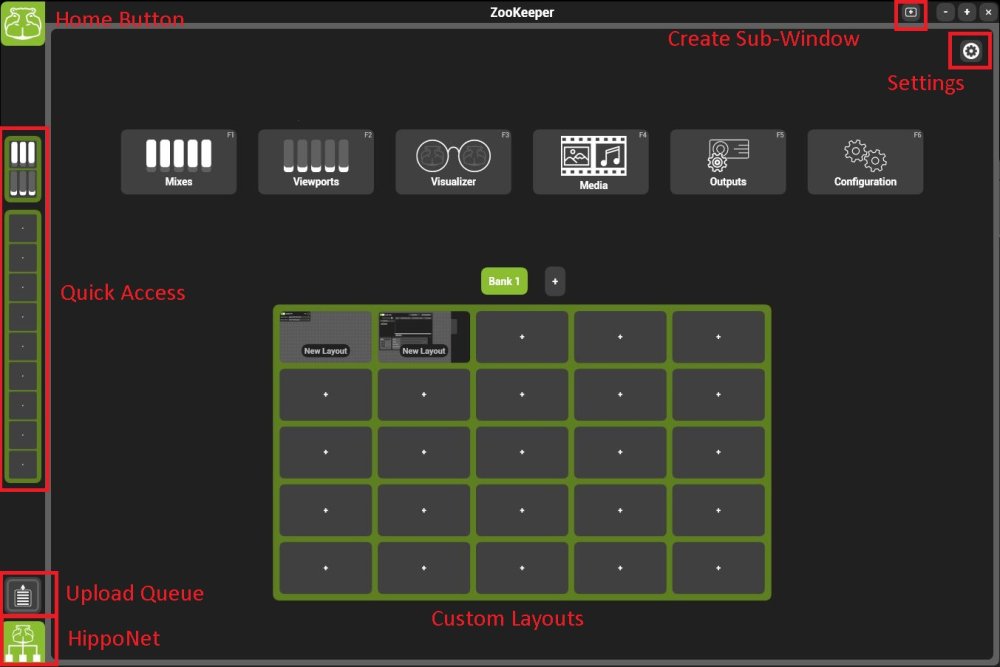 The Zookeeper start page is the hub connecting all the various elements of the system together.
Home Button
Returns to the start page from any other page, or navigates to the previous page when in the start page
Create Sub-Window
Opens a new Zookeeper Window. Use this where multiple displays are being used for Zookeeper at once.
The top two buttons lead to the Mixes and Viewports Pages while the following nine are for customization. Simply drag a custom layout onto the quick access button to make it available in every screen.
Upload Queue
Shows all pending and completed media uploads
Shows the Hippotizer Network (HippoNet)
User defined layouts to create custom interfaces. Double click an empty layout to open it. Single click an existing layout to open it.
Access Zookeeper's advanced settings.
Feedback
Thanks for your feedback.