In order to assist with Media Management and versioning, Notes and Tags can be applied to media in media manager.
This is accessed from the list view in Media Manager:

Right click in the Notes Field to open the editor: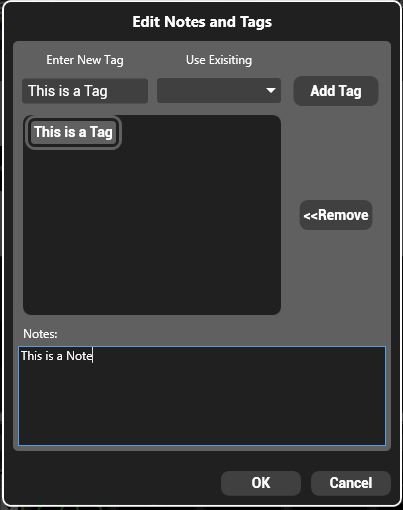 Tags
A tag is a short, generic descriptor of a media file such as "blue" or "120BPM" to enable rapid searching of content.
Hippotizer Version 4.3 will introduce a Tag searching feature.
Notes
Text can be added to each clip that is visible in Media Manager. This can be useful to
Entering a new Tag
To create a tag, type the desired name in and press Add Tag
Removing a Tag
Select the Tag and press Remove
Adding or editing notes
Click into the notes field and type or edit the note.
Feedback
Thanks for your feedback.