The Hippo Net is the collection of network based controls that make up Hippotizer. Each control is refereed to as a Pin and are the way that engine can be communicated with. The Pins collectively are call the Pin Tree in reference to their hierarchical nature.
Each Hippotizer engine appears in the HippoNet window of Zookeeper with the components running on that system listed

Each component contains Pins based on its function; click on the component to view it's pins.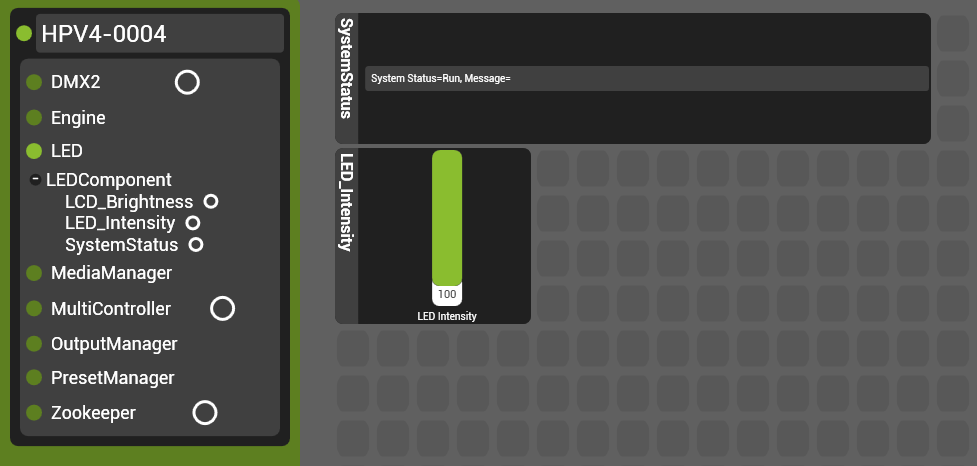 In the above example, the LED Component has been opened to show that it has a Pin controlling the LED and LCD Intensities as well as a status pin. The LED intensity has been dragged out as well as the status.
Some components, such as the Engine, will have a much more complex Pin Tree while others have none at all.
The organisation of the Pin Tree is important when controlling Hippotizer from external protocols such as OSC or TCP. Items that are shown only by unfolding the tree are said to be the children of that item. For example, in the LED Component above, the address or Pin Path for SystemStatus is expressed as:
LEDComponent/SystemStatus
Tip: The Pin Path of any item on the pin board can be seen quickly by hovering the mouse over it's name
Feedback
Thanks for your feedback.