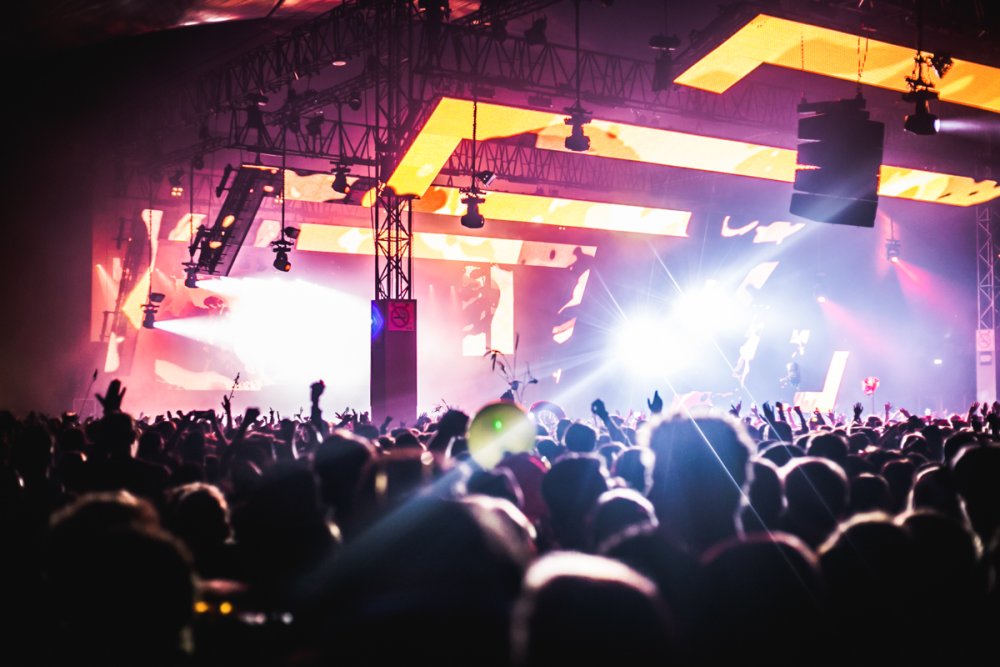 Lowlands festival 2016 – Bravo Stage
Hippos Supplied and Operated by: tenfeet
Photos: Bart Heemskerk, De fotomeisjes
Hippotizer is a software toolbox to display media for the live events industry. Borne from visual jockey software first developed 15 years ago, Hippotizer V4 combines an easy to use structure with powerful 2D and 3D functionality.
Known as a real-time media server, Hippotizer reacts to changes from many different control sources instantly from DMX to Zookeeper. Built for stability and flexibility, Hippotizer is used to drive video on some of the largest live events worldwide.
Hippotizer is comprised of dedicated media server hardware running the Hippotizer V4 software.
The Hippotizer software is made of three applications: the Engine, Zookeeper and

SHAPE

.
The Engine renders video. It runs on every Hippotizer machine and communicates over the network.
Zookeeper is a remote management program creating an interface to Engine(s) on the network.
SHAPE

is a projection mapping tool-set that sits inside the Engine as a plugin.

SHAPE

has a separate network based management application.
Hippotizer separates 2D and 3D workflows for the simple reason that content is 2D. Media Management, playback and manipulation is handled within the Hippotizer application. Increasingly however, content is being mapped onto 3D objects through projection mapping, this is where SHAPE comes in. SHAPE is the 3rd dimension of Hippotizer V4. SHAPE is made up of two pieces: a plugin within Hippotizer and a management application.
SHAPE enables the user to import a model and apply video from a Hippotizer V4 machine to the model. SHAPE allows you to edit model meshes and is able to assist with aligning, blending, masking and warping the projector(s).
SHAPE communicates via the network to Hippotizer V4 machines to allow real time manipulation. Once the model is configured, all settings are saved to the Hippotizer which then handles all content play back; the SHAPE application is then no longer required.
SHAPE's manual can be found here: SHAPE Manual
Using this Manual
This manual covers a broad range of topics from basic Hippotizer operation to advanced video concepts. To make this more readable, the manual uses some standard formats.
Critical information, or areas that could interfere with video output are noted as important.
Information that can save time or is known to cause users problems will be flagged with a Note box.
Note: Windows firewall can block Zookeeper communicating over the network if not configured correctly.
Code examples will be separated into a code box.
[Identifier],?\r
Feedback
Each page has the option to leave feedback. If you find a section unclear or see an error please note this in the feedback.
Feedback
Thanks for your feedback.