Zookeeper is the interface to Hippotizer; it allows for real-time control of the engine and all of it's components.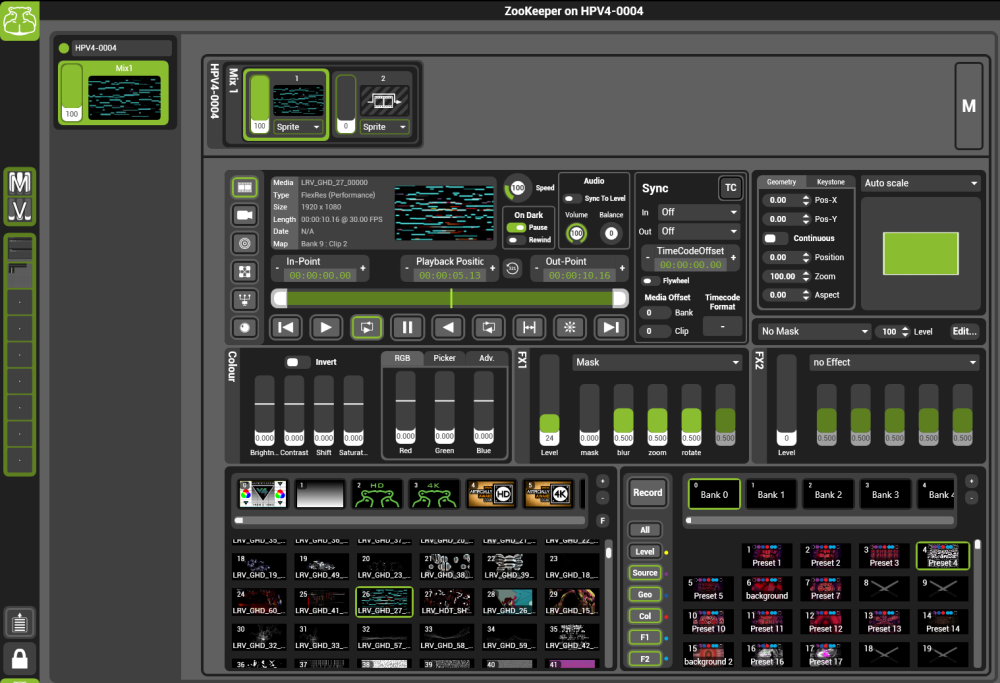 Zookeeper is a separate application from the engine to enable remote control; Zookeeper can talk to any Hippotizer on the local network.
Installing Zookeeper
Zookeeper is installed automatically on every Hippotizer and Play system. It is also possible to use Zookeeper only, for free, on many Windows 8 and 10 computers. Simply run the Hippotizer installer and do not enter a license key when prompted to install Zookeeper.
Note: Zookeeper installations can be upgraded to Play after install by entering a license key.
Feedback
Thanks for your feedback.